Top
Archives of some items posted on the Main Page (home page). Highest number is the latest archive: page 1.
58% of Americans want Cannabis Legalized. Gallup Poll
- 58% Say Legalize Marijuana in Latest Gallup Poll. Phillip Smith, 23 Oct 2013. Drug War Chronicle.
New York City pays $167,731 per year per prisoner
John McCain says "maybe we should legalize"
School-to-prison pipeline
"Wherever he placed such a computer, dozens of children would gather around and, with no help from adults, figure out how to use it. Those who could not read began to do so through interacting with the computer and with other children around it. The computers gave the children access to the whole world's knowledge."
Wealth Inequality in America.
Chart video. In the end, it's all about the money, and controlling-jailing the poor. See BBC:

US income inequality at record high

.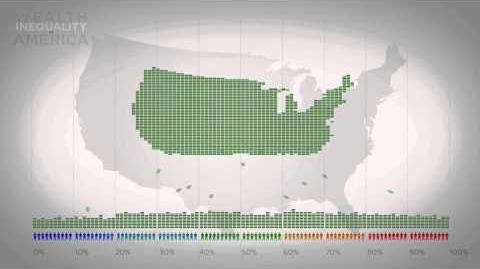 ---
Infographics on the distribution of wealth in America, highlighting both the inequality and the difference between our perception of inequality and the actual numbers. The reality is often not what we think it is. The note at the end says this is CC0 public domain. Could make some screen captures of some of the charts and upload them to Wikipedia/Wikimedia. The resolution and screen size can be changed. See the Youtube page.
Breaking the Taboo

Home Page (BreakingTheTaboo.info). More info [10]. See TabooBreakers on Twitter. See Global Commission on Drug Policy and Facebook page. Quotes from video clips on the trailer: President Richard Nixon: "total war against public enemy number one". President Ronald Wilson Reagan: "When we say no to drugs it will be clear that we mean absolutely none". President George H.W. Bush: "Some think there won't be room for them in jail. We'll make room". Morgan Freeman: "Since 1971 2.5 trillion dollars have been spent on the War on Drugs". Look who's breaking the taboo: Richard Branson, Kate Winslet, Sam Branson, Morgan Freeman, and many more. See also: MarijuanaMajority.com. Share link. Full version in English is no longer available online. Hey Richard Branson, George Soros, or whoever, please buy it and put it back online!
Arnold Schwarzenegger
smoking cannabis
Propaganda of incarceration nations
Ronald Reagan

, 1980

campaign speech:

"Leading medical researchers are coming to the conclusion that

marijuana, pot, grass

whatever you want to call it, is probably

the most dangerous drug in the United States

, and we haven't begun to find out all of the ill effects, but they are permanent ill effects. The loss of memory for example."
Propaganda of incarceration nations. Reaganism is about drug war, code-word racism, hate radio, mass incarceration, and above all, trickle-down economics (Reaganomics).
See Wikimedia Commons: Category:Government propaganda. Note the "glorious mission" or "glorious war" nature of much propaganda. Like the Republican-led Holy War, the "War on Drugs". See Wikipedia: War on Drugs. It is really a war on some drug users. This particular glorious war was reinvigorated by the cult leaders, Ronald and Nancy Reagan. The B-movie actor Ronald (6) Wilson (6) Reagan (6) is still worshiped like a God (or idol) by some segments of the Republican Party.
Let's not forget Papa Bush
Some think there won't be room for them in jail. We'll make room

. We're almost doubling prison space. Some think there aren't enough prosecutors. We'll hire them, with the largest increase in Federal prosecutors in history.
Keeping those expensive "Boots on the ground"
Ending Republican-initiated Wars of Choice
The boots and the profits are no longer in Iraq. They are now in Louisiana. See: The U.S. Drug War. Republicans lead. Sheep follow. Everybody pays. See Louisiana is the world's prison capital, and here. See Eric Holder: 'Broken' Justice System Needs 'Sweeping' Changes, Reforms To Mandatory Minimum.[11]. See: Louisianians Favor Marijuana Legalization, Poll Finds.
Michael Douglas slams drug war and U.S. prisons
"Fascists always steal the word 'freedom'."
"Isn't it interesting how fascists always steal the word 'freedom'?"
Above quote is from Henrik Vanger in The Girl with the Dragon Tattoo.
"Boots on the ground". It is not difficult to understand why much of the world fears U.S. power and its "police actions" at home and abroad. Many question the moral authority of the USA. Some reasons why: The Republican-initiated Iraq War, and civil war that followed when the U.S. disbanded the Iraqi army, and one million people died in the ensuing anarchy. A welcome liberation became a clueless hated occupation when the US did not leave right away when the infamous WMDs were not found. In the USA the Republican-led U.S. Drug War has become a police and prison occupation of U.S. cities, and is greatly responsible for the astronomical incarceration rate in the USA. Republican "freedom" at home and abroad. "Freedom fries" anyone?
Want more on U.S. moral authority?
Almost everything the US has done in the Middle East has been wrong and immoral.
War On Drugs: 27 Reasons Why U.S. Doesn't Have The 'Moral Authority' To Lead It. By Roque Planas, Nov 18, 2012. Huffington Post. Expand slideshow to full size.
Both the Iraq War and the Drug War were/are profitable Wars of Choice against fabricated "Enemies". See: How the Bush Administration Sold the War – and We Bought It by Joe Wilson and Valerie Plame Wilson. See Wikipedia: Iraq and weapons of mass destruction. Listen to Hans Blix and Arianna Huffington, too.
These multi-trillion dollar wars are the latest "glorious crusades" (that good ol' boy, moron Bush actually used the word "crusade" at first to describe the Iraq War). See: The Three Trillion Dollar War - about the Iraq War. See Brown University Costs of War project. See: Cost of U.S. drug war. The better (and much cheaper) way is harm reduction. See: Portugal. Cannabis-related links. And drug users are no one's "enemy".
The U.S. Drug War. Republicans lead. Sheep follow. Everybody pays. Democrats have to be pushed to wind down the drug war, and to support the middle class instead of the privileged. Otherwise, another Ralph Nader candidate will come along to throw a monkey wrench into the whole bloody machine (speech by Mario Savio starts at 22 seconds into the video). Obama is the first Democrat President in awhile who isn't basically middle management for Republicans. Clinton was the last moderate Republican to lead the country. Stockholders got rich while income and wealth inequality continued to increase, and the incarceration rate continued to skyrocket due to the drug war and "truth-in-sentencing" (mandatory minimum sentencing). See: National Rifle Association and mandatory minimum sentencing.
Be independent, not conservative or liberal!
Is the U.S. Republican-led, Worldwide War on Cannabis over?
Democrat Peter Shumlin
wins big in 2012 Vermont governor race

Share link: shumlin
Feds will allow states some leeway on cannabis laws
As Oregon's chief federal prosecutor last year, Holton was in the vanguard of that crackdown, sending letters to owners, operators and landlords of storefront pot outlets warning they faced prosecution and civil enforcement actions for involvement in the sale of cannabis.
A reason why states need some leeway:
Conservative war, ignorant sheep, and harm reduction
Conservatives worldwide love war, especially the drug war. War is profitable for big businesses that wage wars, incarcerate POWs, house troops, and treat wounds. Many voters, like the lemmings they are, enable the wasteful spending of conservative wars, and then have to wind them down when they can no longer be sustained and paid for. Average taxpayers clean up the mess, and pay for the collateral damage of broken bodies and lives. Conservative bosses, and subservient sheep.
Harm reduction is better than drug war.
Cory Booker and Quentin Tarantino on the Drug War
Obama's passion and mojo
Could just as well be describing the Drug War.
Sen. Barack Obama before the Iraq War:
| | | |
| --- | --- | --- |
| "What I am opposed to is a dumb war. What I am opposed to is a rash war. What I am opposed to is the cynical attempt by Richard Perle and Paul Wolfowitz and other armchair, weekend warriors in this administration to shove their own ideological agendas down our throats, irrespective of the costs in lives lost and in hardships borne. What I am opposed to is the attempt by political hacks like Karl Rove to distract us from a rise in the uninsured, a rise in the poverty rate, a drop in the median income — to distract us from corporate scandals and a stock market that has just gone through the worst month since the Great Depression. That's what I'm opposed to. A dumb war. A rash war. A war based not on reason but on passion, not on principle but on politics." | | |
Election Day victories, November 2012
The American states of Colorado and Washington have voted to legalize cannabis, and Massachusetts becomes the eighteenth state to approve cannabis for medical use. See 2012 vote for cannabis. Prohibition, your days are numbered!
| | |
| --- | --- |
| Why did U.S. Republicans get their asses handed to them in 2012? Well, besides their idiotic rape comments, maybe it is because their support for "freedom" was a sham. For example; at the time of the election very few Republicans had cosponsored H.R. 6335 (see section on cosponsors). That bill would not have done anything more to legalize marijuana or medical marijuana; it would simply have allowed medical marijuana centers operating legally under state law to continue to do so. It would have amended the Controlled Substances Act so as to exempt real property from civil forfeiture due to medical-marijuana-related conduct that was authorized by State law. | This is Republican "freedom": |

Hey Republicans! The drug war is taking us over the fiscal cliff! The drug war is another multi-trillion dollar war that needs to be wound down. Obama wound down the Iraq War, and is winding down the war in Afghanistan. Obamacare will not increase in cost as fast as the previous healthcare chaos. Single-payer universal healthcare, of course, is the most efficient and cost saving, but Democrats would never have been able to get that passed in Obama's first term.
Weed Pass is Dead, Cannabis Cup is Alive!
Later note: The conservatives are still trying to implement the Weed Pass.
The new government of the Netherlands has snuffed out plans to ban foreigners from visiting Dutch coffee shops where they can purchase quasi-legal cannabis. That means the High Times 2012 Cannabis Cup is on! Read complete article here
Rhode Island becomes 15th state to decriminalize
Rhode Island. Marijuana Policy Project. Rhode Island's New Law to Reduce Penalties for Marijuana Possession:
On June 13, 2012, Rhode Island Gov. Lincoln Chafee [Independent] signed S 2253/H 7092 into law, making Rhode Island the 15th state to remove the possibility of jail for first offense possession of a modest amount of marijuana. The title of the bills was "Reform the penalty for possession of up to an ounce of marijuana."
Welcome
Cannabis Wiki. Cannabis, the Avatar Home Tree of Life for the healing of the nations.
Welcome to the Cannabis Wiki, also known as the Weed Wiki. Create an article. Anybody can edit most pages without having to log in. Upload an image. If you want to be an admin go here.
Jump in and start editing. We'd love for you to help out!
If you are spelling impaired (as many of us are), some browsers such as the Firefox browser have built-in spell checkers. On other browsers you can install the Google Toolbar to get a spell checker.
If you need any help go to the navigation menus, the Main Page, or ask the community (via the community menu). You can also get help from admins.
Dive in and start editing!

"The best

wing suit

/skydive    
from youtube".
 	 	   


---
Wiki tour
News, history, events, photos, videos
For much more info see: Portal:Cannabis news and events.
The images used on the Cannabis Wiki are free or fair use. Click any image to enlarge it. Click the icon below an image to get to the info and license page, and then click the image there to enlarge it the most. For info on uploading see Image uploading and use. See Category:Cannabis Wiki for links to image locations.
Free licensing: "Except where otherwise specified, the text on Wikia sites is licensed under the Creative Commons Attribution-Share Alike License 3.0 (Unported) (CC-BY-SA). Read the license summary."
John Lennon on marijuana
Wazzup! You are. No, you are. :)         sɹnoʎ ǝɹɐ splɹoʍ ǝsǝɥʇ llɐ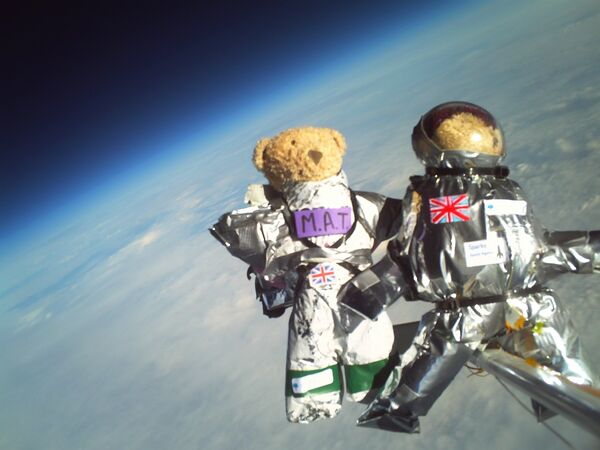 This image added here Oct 12, 2010. Hmmm. What would John Lennon say? (Click images to enlarge. Right-click images to enlarge more. Click info icons for image details.).
Dana Beal, Global Marijuana March
French partisans. Marche Mondiale du Cannabis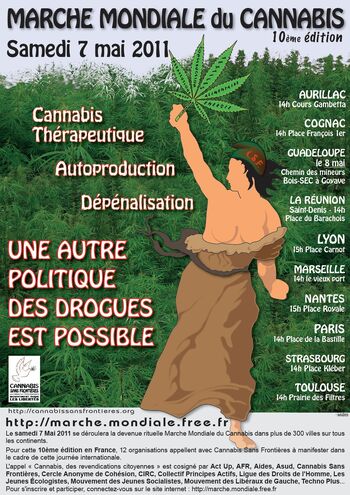 Baked? - rrrrrooooooollll another one.
See Category:Music videos for pages and pages of music videos.
Site problems, and features of an ideal wiki farm
See: Site problems, and features of an ideal wiki farm.
Categories