Full site / Mobile. To Top or End. See News & 2022 & Categories.
Table top
Top
Share link: voteout and VoteOutGOP. This article was written by Timeshifter. See: Cannabis war. Part of Republican war on poor. See also: Nixon's drug war against blacks and hippies. And: Cannabis polls. And: Drug war causes high U.S. incarceration rate. And: Happy alternatives to Republican-led poverty, mass incarceration, food insecurity, debt, ill health, intense concentration of wealth, endless wars. And: Republican-NRA-led drug war, mandatory minimum sentences, and handguns. And: Cost of Republican-led U.S. drug war. And: Reagan's war on cannabis. And: Income inequality and drug war. And: USA. The state of the nation. And: Holy War on Drugs, Conservative-led global war.

Register and vote for cannabis.

NORML - Smoke the Vote. - Congressional Scorecard. Find your state. See your representatives' grades from A to F. Enter your zip code for easy access to races, grades, etc.
CannabisVoter.info. HeadCount's Cannabis Voter Project | Voter Registration and Education. Click on your state to determine which anti-cannabis Republicans to vote out.
Rating Republicans, Democrats
Vote out most Republicans.
5 Feb 2020: Republican Reefer Reactionaries: Meet America's Eight Worst Governors on Marijuana Reform. StoptheDrugWar.org
29 Jan 2020: Pro-Legalization Group Ranks Best And Worst Governors On Marijuana. [99][100].
Legal Marijuana Advocates Rank The Best And Worst Governors On Cannabis.

2.

. By Tom Angell, Jan 16, 2019. From the article (emphasis and links added):
Of the governors who received passing grades in the new scorecard, 22 are Democrats and only five are

Republicans.

Meanwhile, 100 percent of those who got A grades are Democrats. On the other end of the scale, the 15 who got D grades and the four who received an F are all

GOP

governors. No Democrat got less than a C.
Republican cannabis war history
Return to top. For more history see more news.
14 Jan 2021: South Dakota Governor (Republican) Wants Marijuana Activists To Pay Legal Bill For Her Lawsuit That Blocked Legalization.

19 Nov 2021: Indiana Democrats push marijuana reform in 2022. "Because of its popularity with Hoosiers, Schmuhl said the [Democratic] party wanted to be on the forefront of the issue, pushing for cannabis reform. However, with Republicans holding a supermajority in both chambers, Schmuhl admitted chances are slim."
15 Nov 2021: Democrat Beto O'Rourke announces bid to take on Republican Greg Abbott in 2022 Texas gubernatorial race. "He said Abbott and Republicans in Austin have failed to tackle larger issues, including expanding Medicaid, legalizing marijuana, improving the electricity grid and improving schools."

2 Nov 2021: California legalized weed five years ago. Why is the illicit market still thriving? "Vast majority of the market remains underground – about 80-90%. ... Businesses frequently pay an effective tax rate of 70%, in part because they are breaking federal law and therefore aren't able to take tax deductions." Due to Senate Republicans (!) filibustering federal descheduling of cannabis.
27 Oct: 15 States That Could Legalize Cannabis in 2022. "Only 14 states remain without full medical or adult-use legalization. With all traditionally blue states out of the way, red states are now weighing their options." Vote out these dumbass conservative Republicans!

2 Oct 2021: "I Am Not A Baby-Making Machine": Thousands March For Abortion Rights In Protest Of Texas's New Law. [105][106]. The many photos and hundreds of rallies across the nation are great. Makes me miss having hundreds of global cannabis marches. Taliban Republicans may be crushed in the 2022 midterm elections due to this. That would be great for cannabis reform, too.
1 Oct 2021: Marijuana Isn't Exactly On Virginia's Ballot Next Month, But Legalization's Fate Is, Advocates Say. "Depending on who voters choose as governor, and which party ends up controlling the legislature during the election, the new government [if Republican] could drastically roll back planned reforms or undo them completely,"
30 Sep 2021: Democratic Gov. Newsom approves sweeping reforms to law enforcement in California. "allowing their badges to be permanently taken away for excessive force, dishonesty and racial bias. ... mandating that officers intercede when they see a colleague using excessive force and immediately report the incident. ... fails to intercede could be disciplined up to and including the same penalty as the officer who committed the excessive force."
27 Sep 2021: Los Angeles DA (Democrat) moves to dismiss nearly 60,000 marijuana convictions. Last year, Jackie Lacey (Democrat), then the district attorney, dismissed 66,000 convictions.
27 July 2021:

Inside a KKK murder plot: Grab him up, take him to the river.

The

KKK

owns law enforcement today in the

Republican

state of Florida. "Even though three current and former Florida prison guards were exposed as klansmen, the state's Department of Corrections says it found no reason to investigate whether other white supremacists were employed in its prisons."
22 June: Connecticut Governor Ned Lamont (Democrat) signs bill legalizing recreational marijuana.
17 June 2021: Connecticut Governor Plans to Sign Legal Cannabis Bill Heading to His Desk. "passed on a 16 to 11 vote, ... all the Republicans in attendance in opposition."
10 June 2021: Some murderous Republicans rebel against needle exchanges, a powerful anti-opioid tool. Drug users (Republican kids too) put up against a wall and shot. Same difference, GOP let them get HIV and hepatitis. And for-profit GOP healthcare likes the business.
13 May 2021: Minnesota House passes legal cannabis bill; no future in Republican Senate.
23 Apr 2021: Five States Where Republicans Are Trying to Block Marijuana Legalization.
19 Apr 2021: House Passes Marijuana Banking Bill With Bipartisan Support . "The legislation passed the House with bipartisan support in 2019, but it was ignored by the Republican-controlled Senate."

9 Apr 2021: Nikki Fried: Florida Republicans declare war on medical marijuana | Opinion. "House Bill 1455, put forward by [Republican] Representative Roach (ironic, right?), declares war on Florida's medical marijuana program and patients."
7 Apr 2021: Virginia 16th State To Legalize Recreational Pot, Latest To Emphasize 'Social Equity'. "Lt. Gov. Justin Fairfax, also a Democrat, broke a 20-20 vote tie in Virginia's Senate to pass the bill. No Republicans supported the measure."

31 Mar 2021:

New York Becomes 15th State To Legalize Marijuana.

[107]. "Gov. Andrew Cuomo signed a bill Wednesday [March 31, 2021] ... The legislation automatically clears the records of those with past marijuana-related convictions ... State lawmakers passed the legislation mainly along party lines late Tuesday, [clueless

Republicans

opposed it]."

28 Mar 2021: Marijuana takes center stage in New Mexico special session. Republicans oppose social and economic justice issues.
26 Mar: Georgia's Republican governor signed voter suppression law under a painting of a slave plantation. [108][109]. See also: Wikipedia: Gerrymandering.

14 Mar: Stacey Abrams calls Republican efforts to restrict voting in Georgia 'Jim Crow in a suit'.

27 Feb 2021: Virginia joins 15 other states in legalizing marijuana "The House passed the measure in a 48-43 vote, and the Senate approved it in a 20-19 vote. Not a single Republican [dumbasses!] voted for the bill in either chamber."
22 Feb 2021: Gov. Murphy (Democrat) Signs Regulation and Decrim Bills That Officially Legalize Marijuana in New Jersey.
19 Feb 2021: Wisconsin. Republican leaders snuff out Governor Evers' plan to legalize marijuana.
11 Feb: Northern Kentucky lawmaker (Democrat) files legislation that would legalize recreational marijuana use for adults. [110][111][112].
7 Feb 2021: Democrat Governor Evers proposes legalizing recreational marijuana in Wisconsin. Will Republican legislature pass it? [113].
6 Feb 2021: Virginia Lawmakers Pass Marijuana Legalization Bills. The Democrat governor is expected to sign it.
3 Feb 2021: Idaho Senate approves constitutional ban on legal marijuana. And the winner of the 'most backward state' is ... Idaho! Thank you Republicans.


1 Feb 2021: Kansas governor (Democrat ): Medical pot should fund Medicaid expansion.
1 Feb 2021: Senate Democrats say consideration of cannabis reforms will be a priority.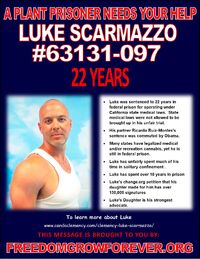 28 Jan 2021: Free Luke Scarmazzo! Now in year 13 of a 22-year federal sentence (feds under Republican President Bush) for running a legal medical cannabis dispensary in California. [114][115]. He is in a maximum security prison in Louisiana, where he just got coronavirus.
24 Jan 2021: 14 States Where Marijuana Remains Entirely Illegal. "These 14 states all either currently have Republican leadership or have often leaned red in past elections. Furthermore, only three of these 14 states (Idaho, Nebraska, and Wyoming) use the initiative and referendum process."
13 Jan 2021: Virginia's Democratic Governor Unveils Bill To Legalize Marijuana As Democratic Lawmakers Schedule First Hearing. Legislators plan to move quickly to advance it.
7 Jan 2021: US Senate Flip to Democrats Opens Door for Big Cannabis Reform.
3 Jan 2021: Democratic governor of Illinois erases 500,000 low-level cannabis charges.
25 Dec 2020: Democrat Jon Ossoff puts cannabis policy front and center, tweets 'Legalize It' at 4:20am. Georgia runoff election is Jan 5, 2021. Flip the US Senate to Democrats.
24 Dec 2020: Georgia's Election Might Determine the Future of Marijuana Federally.
24 Dec 2020: Federal marijuana decriminalization may come down to Georgia runoff.
23 Dec 2020: Republican Mitch McConnell Cheers Lack Of Marijuana Banking Protections In New COVID Bill.
23 Dec 2020: Georgia Senate Candidate (Democrat) Pitches Marijuana Legalization Plan To Young Voters On TikTok.
4 Dec 2020: New Jersey Legislature, Democratic Governor Murphy Reach Agreement on Marijuana Legalization. Final legalization bill expected to pass, and be signed by governor.
27 Nov: House To Vote On Kamala Harris Bill Which Would Legalize Marijuana Next Week. [116][117][118][119]. State anti-cannabis laws remain. "remove marijuana from the schedule of controlled substances under the Controlled Substances Act ... If Democrats regain a majority in the Senate, the legislation has a real shot at becoming law under a Biden-Harris administration."
22 Nov 2020: California cannabis industry banking on bills stalled in Republican Senate. A proposal to ease the federal ban on marijuana could encourage more banks to do business with cannabis companies.
20 Nov 2020: 'The war on drugs failed': Democratic California lawmaker will push to decriminalize psychedelics in California.
16 Nov: Democrat Northam: 'We are going to move forward with legalizing marijuana in Virginia'. [120].
19 Oct 2020: Legalizing Marijuana Is Risky, Trump-Appointed Prosecutor Warns Montana Voters. Dumbass Republican claims cannabis is addictive, and peddles the gateway drug theory.
6 Oct 2020. French Republicans (Le Républicains) fight to block legalisation of cannabis.
21 Sep 2020: Bernie Sanders graphic below. See: Facebook source and comments.
17 Sep 2020: Cannabis in presidential race: Biden-Harris pledge to decriminalize marijuana. "Democrats' marijuana reforms are significantly more progressive than those of the Trump administration. At the start of his administration, Trump's first attorney general, Jeff Sessions, moved to crack down on states that had legalized marijuana. ... in the administration's 2021 budget, the president removed medical cannabis protections that prevented the Justice Department from interfering with state cultivation and distribution."
5 Sep 2020: Marijuana Is Making Its Mark on Ballots in Republican States. "Republican-led legislatures have opposed legalization measures, so proponents are going right to the voters."
4 Sep: US House of Representatives to vote on federal marijuana legalization (descheduling; allowing states to make cannabis laws) for first time; future in Republican Senate uncertain.

1 Sep 2020: Mississippi Republican governor: No plan for pardon in woman's life sentence for pot. 26 Aug: A life sentence for less than two ounces of marijuana? "In July, [Republican Governor] Reeves vetoed a bill that would have made more Mississippi inmates eligible for the possibility of parole."

31 Aug 2020: Nebraska Republican Governor Ricketts: 'There is no such thing as medical marijuana'.

31 Aug: Republicans stridently oppose Democrats' House bill to deschedule marijuana. Further exposing continuing Republican support of the racist cannabis war.

25 Aug: Pennsylvania Governor (Democrat) Calls For State To Legalize Marijuana, Citing Pandemic.
13 Aug 2020: Montana Will Vote On Two Marijuana Legalization Measures In November, State Confirms. "The Montana Democratic Party adopted a platform plank endorsing marijuana legalization in June."
6 Aug 2020: New York Attorney General Moves To Dissolve The NRA After Fraud Investigation. See also: Republican-NRA-led drug war, mandatory minimum sentences, and handguns.

26 July 2020: Texas House Speaker Says Legalizing Marijuana 'Could Be A Help' To Budget Woes, But He'd Vote Against It. We need to vote out these Republican morons.
24 July: CEO of largest marijuana company says a blue wave could trigger legalization 'very quickly'.
17 June: Nevada Pardons 15,000+ People With Marijuana Convictions Under Democratic Governor's Resolution. Unanimously approved by the state's Board of Pardons Commissioners.
17 June: Colorado lawmakers let Democratic governor mass-pardon marijuana convictions. [122].
16 June 2020: Democratic Louisiana Governor Signs Medical Marijuana Expansion Into Law.
11 June 2020: Nevada Governor Introduces Measure To Pardon Tens Of Thousands With Marijuana Convictions. "The [Democratic] governors of Washington State and Illinois have both issued pardons for cannabis offenses since their states legalized the plant. ... a means of addressing racial inequities."
15 May: 3 and a third years of federal prohibition (no rescheduling or descheduling) by Trump and Republican Senate: - Federal mental health grants canceled because Maine has legal marijuana.
24 Apr 2020: Top Republicans oppose electronic signature collection for marijuana ballot measure.

11 Apr 2020: Marijuana dispensaries deemed 'essential' but ineligible for federal stimulus. [123]. That is because Republicans block descheduling and other cannabis reform bills in the Senate.
28 Jan 2020: Indiana Republicans aiming to force marijuana prosecutions.
4 Oct 2019: Republican Trump just expanded drug testing (including marijuana) to hundreds of thousands of workers. On the other hand: 25 Sep: Democrat-ruled New York City Ban on pre-employment marijuana testing to impact HR policies nationwide, experts say.
19 Jul 2019: Texas Republican Leaders Want You to Know They Really, Really Hate Marijuana.
18 Jul: Texas Republican Lawmaker Lies about Pot & Veteran Suicides to Block Medical Access.
17 Jul: Republicans Want a White Republic. They'll Destroy America to Get It. By Time magazine.
17 Jul 2019: Three Republicans Stand in the Way of Federal Cannabis Reform in the US Senate. [124]. SAFE Banking Act. STATES Act. Veterans Equal Access Act. Descheduling or rescheduling cannabis.
3 Jul 2019: Wisconsin Republican Senate leader opposes medical marijuana.
2 Jul: Texas Republicans' New Medical Marijuana Law Doesn't Cover Veterans Suffering from PTSD.
20 Jun: Congress Votes 267 to 165 To Block Feds From Enforcing Marijuana Laws In Legal States. The majority of Republicans opposed it. Only 8 Democrats voted against it.
12 Jun 2019: 64% of Americans support legalizing adult use of marijuana. [125]. By Gallup Poll. 19 April: CBS poll at 65% for legalization. Senate Republicans block the will of the American people. Vote!
24 May 2019: Iowa Gov. Kim Reynolds (Republican) vetoes medical marijuana expansion bill, saying 'Iowa must proceed cautiously' on changes. Republican vetoes and filibusters.
7 May 2019: Cannabis Industry Work Costing U.S. Veterans Their Retirement Pensions. Senate Republicans refuse to allow simple majority votes on rescheduling or descheduling cannabis.
30 Apr 2019: Texas Lt. Gov. Dan Patrick (Republican) says Senate won't pass bill to lower penalties for marijuana.
18 Apr 2019: For the fourth time, Democrat Sargent introduces bill to fully legalize marijuana in Wisconsin. Republicans again threaten to block it in a state with majority support for legalization.
7 Mar: Recreational Marijuana legalization bill passes New Mexico House. All Republicans opposed it.
28 Feb 2019: US Senator Cory Booker introduces bill to legalize marijuana at the federal level, with support from fellow 2020 candidates. Will Republican Mitch McConnell let it be voted on? [134][135].
27 Feb: New Hampshire House passes recreational marijuana bill. Republican governor threatens veto.
14 Feb 2019: Democrat Senator Tim Kaine introduces bill to allow veterans access to medical marijuana through the Veterans Administration. Will Republican Senate block it?
1 Feb 2019: Clueless Kentucky Republican Senate leader McConnell opposes election holiday to increase turnout as in other countries. [136].
18 Dec 2018: Nevada becomes first US state with majority-female legislature. After voters dump the trump morons (male Republican leaders) who opposed recreational cannabis (Nevada legalized in 2016).
6-7 Nov 2018: Election results 2018: States legalize marijuana, felon voting rights. USA Today.
Vote out most Republicans! Ballotpedia issues: marijuana and minimum wage.
22 Oct 2018: Republican Attorney General seeks to outlaw hashish for medical marijuana patients.
17 Oct 2018: Republican Mississippi. Medical cannabis patient gets 8 years in prison for possession of 3 pounds. [137]. See also: Cost of Republican-led U.S. drug war.
14 Oct 2018: Hemp could become a leading Minnesota crop if the Republican legal limbo ended.
27 Sep 2018: US House Republicans Block Marijuana Tax Fairness Vote.
25 Sep 2018: Texas. Leading Republican Congressional Marijuana Opponent In Danger Of Losing Seat.
14 Sep 2018: Republican lawmaker wants to drug test Congress. He is a congressman, and ex-captain for the St. Landry Parish Sheriff's Office. From Louisiana, the state with the 2nd highest incarceration rate.
14 Sep 2018: Florida. Polling: Republican candidates on wrong side of medical marijuana smoking ban.
12 Sep 2018: Texas. Willie Nelson to headline rally for Democrat O'Rourke, running against Republican Ted Cruz. 10 Sep 2018: Marijuana In Texas: Where Ted Cruz And Beto O'Rourke Stand On Legalization.
11 Sep 2018: Republican Congressional Leadership Strips Provisions Facilitating Medical Marijuana Access for Veterans. 10 Sep 2018: Poll. Republican Rick Scott. Florida Governor's Opposition to Medical Marijuana Hurts His Senate Bid.
18 Aug 2018: Beto O'Rourke, on a 'suicide mission' against Ted Cruz, is having the time of his life — and might even come out of it alive. He supports federal marijuana legalization. [138][139].
8 Aug 2018: Lawmakers In U.S. Territory (Northern Mariana Islands) Vote To Legalize Marijuana. Senate likely to pass it. Republican governor is shaky.
3 Aug 2018: New York Marijuana Legalization Hinges On Democrats Winning In November.
16 Jul 2018: Jury nullification wins medical cannabis case. Georgia. [140]. And: Georgia Republicans created near-useless medical cannabis laws. [141]. 7 Jul 2018: Georgia Cops Took Their Son Away For Medical Marijuana. Now Reunited, Family Speaks Out. [142][143]
12 Jun 2018: South Carolina Voters Overwhelmingly Pass Medical Marijuana Question On Democratic Party Primary Ballot. Republicans are blocking a full vote in the legislature.
2 May 2018: Maine Lawmakers Override Republican Governor To Start Adult-Use Marijuana Sales. 5 Apr 2018: Dumbass Louisiana Republican state lawmaker cites satirical article in argument against medical marijuana. 30 Mar 2018: Rick Steves on a journey toward marijuana legalization. "In some cases, they're just waiting to get rid of their Republican governor."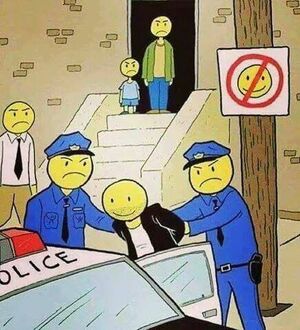 29 Jan 2018: Virginia Senate Republicans kill bill to decriminalize small amounts of marijuana.
3 Nov 2017: Maine's Republican governor vetoes voter-approved bill to legalize the sale of recreational marijuana. [144]
7 Apr 2017: New Mexico's Republican governor vetoes a bill that would have allowed medical marijuana for opioid addiction. 7 Apr 2017: New Mexico's Republican governor vetoes the 911 Good Samaritan Overdose Prevention Bill. 7 Apr 7, 2017: Idaho's Republican governor vetoes a broadly-supported asset forfeiture reform bill.

Jeff Sessions once wanted to execute pot dealers. Jan. 29, 2017.
US Republican states
See article: US Republican states. It's not just cannabis prohibition. And: Cannabis war. Part of Republican war on poor. And: US Taliban Republicans. Their cannabis war.
Republican war on us all
26 May 2021: The Texas Winter Storm And Power Outages Killed Hundreds More People Than The State Says. 700 killed by Republican gas and power failures in February 2021.
---
---
Full site / Mobile. To Top or End. See News & 2022 & Categories.
---
---